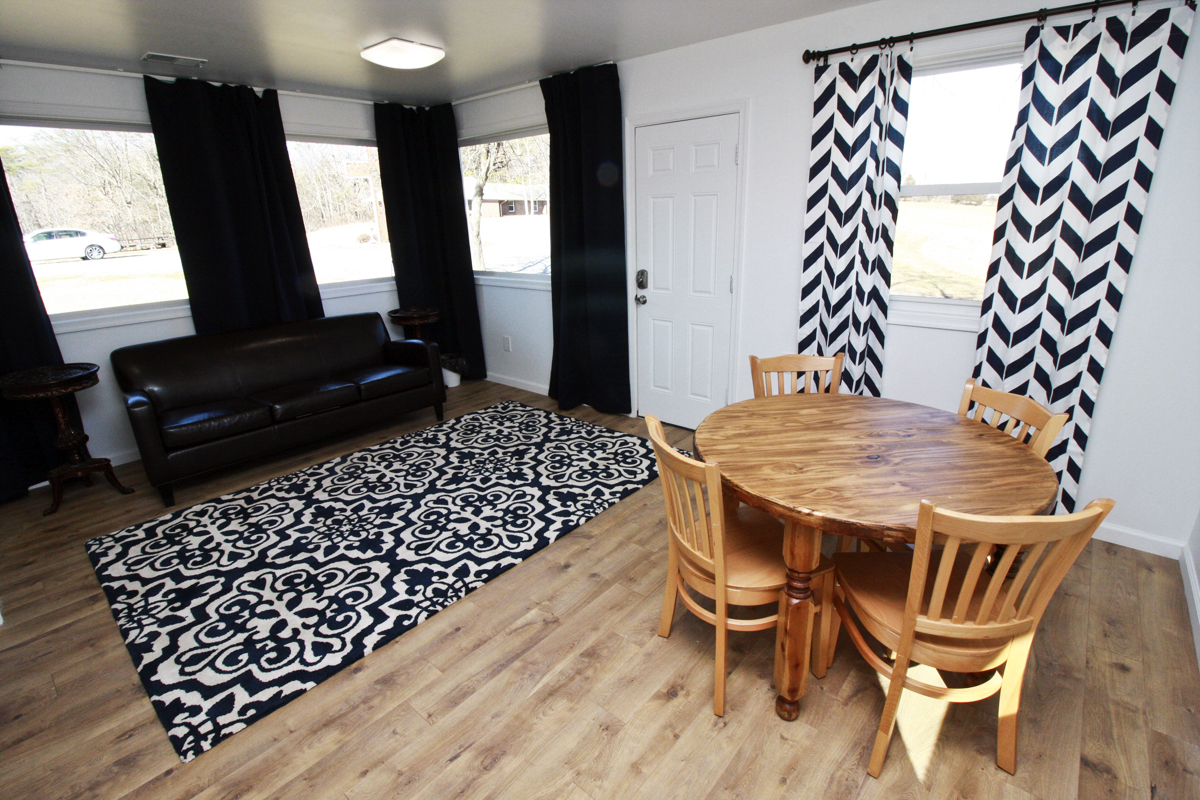 Recently Hampshire Cabin has been remodeled and renovated to be a perfect getaway for a family or any small group less than 5.
This Cabin is a hotel style with 2 bedrooms , each having its own bathroom.
Each room has two single beds with Tempurpedic mattresses fully furnished
with complete bedding sets. It is open and airy offering a marvelous views of the mountains.
Please be advised, that our cafeteria will not serve food to groups less than  12.
Amenities: Microwave, Fridge, Water Cooler
Minimum capacity: 2 guests
Maximum Capacity: 5 guests